Dual Licensed Elementary K-6 Classroom Teacher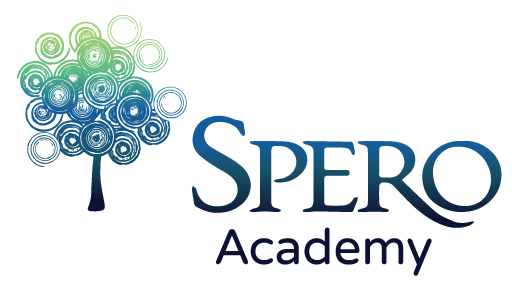 Submitted: August 31
Closing: November 1
Location
Spero Academy
2701 California Street NE
Minneapolis, MN 55418
Categories
Licensed
Grades
K, 1, 2, 3, 4, 5, 6
Minnesota Teacher's License
Required
Work Commitment
Full-Time
To Apply

To apply for this job, please contact the person listed.
Job Description
Job Title -Elementary Education (K-6) Classroom Teacher
Reports To- Executive Director, Principal
Supervises- Paraprofessional Staff
Status- Full-Time, Exempt

START DATE: 2023-2024 school year - Brooklyn Park Campus
Position Summary:
-To create and maintain a classroom that supports the school's mission to:
-Provide a safe, nurturing and cooperative learning environment where children discover their personal and academic strengths
-Cultivate a sense of respect and responsibility Create a sense of social awareness and a social bridge to the broader community
-Provide an innovative curriculum that leads each child to educational success
-Instill self-esteem, confidence and a positive attitude in every child
-Experience in special education or licensed also in special education is a plus
Duties and Responsibilities:
-Uses MN State Standards and MN Academic benchmarks to write appropriate lesson plans and adaptations.
-Integrates school-adopted curriculum into coherent lessons designed to maximize students' potential.
-Develops ability to use the Synergy Student Information System and Parent Portal.
-Demonstrates understanding of due process, including disability criteria for area of service, ----quality Evaluation Report (ER) writing, quality Individual Program Plan (IEP) writing.
-Facilitates IEP meetings, data collection and analysis.
-Leads and facilitates team meetings and collaboration in the classroom.
-Provides training and feedback to staff assigned to work as part of the classroom team. • -Meets due process timelines.
-Evaluates students using appropriate evaluation tools.
-Creates and maintains student due process records within the school special education database.
-Maintains and updates student Special Education Files.
-Understands and implements School-wide Discipline Policy and how it relates to special education students.
-Works collaboratively with support teachers and therapists to assure student grade-level, IEP, and individual needs are being met.
-Demonstrates familiarity with assistive technology.
-Aids in students' transition into and from school as needed.
-Other duties as assigned.
BIPOC, Veterans, LBGTQIA2S+, and People with Disabilities are encouraged to apply.
This position description is not intended to describe, in detail, the multitude of tasks that may be assigned, but rather to give the employee a general sense of the responsibilities and expectations of their position. As the nature of business demands change, so too, may the essential functions of this position.
Qualifications
-Current licensure in Elementary Education. Special Education experience or also licensed in Special Education is a plus.
-Excellent oral, written and spoken communication skills.
-Ability to interact well with internal staff, students and parents.
-Detail oriented and flexible
-Professional demeanor and appearance with a positive attitude.
-Excellent planning and organizational skills.
-Self-motivated, proactive and resourceful in the completion of work assignments.
-Sense of accountability and ownership for work results.
-Ability to work with limited supervision.
Knowledge of the following computer applications: MacBook equipment.
Ability to maintain status of "not disqualified" upon completion of criminal background and MN disciplinary incidence research.
Ability to lift up to 50 pounds or move quickly to contain a student.
Institution Description
We are a tuition-free public charter school with programming designed to meet the individualized needs of students with disabilities. We invite you to explore our website to learn more about how our program may be able to help your student grow academically, emotionally, and socially.
Application Instructions/Comments
Send resume and district application to:
Human Resources, Attention: Krystan Holzthum
Spero Academy
2701 California Street NE, Minneapolis, MN 55418

hr@spero.academy

EOE/AA
To apply for this job, please contact the person listed.