Adolescent Special Education Guide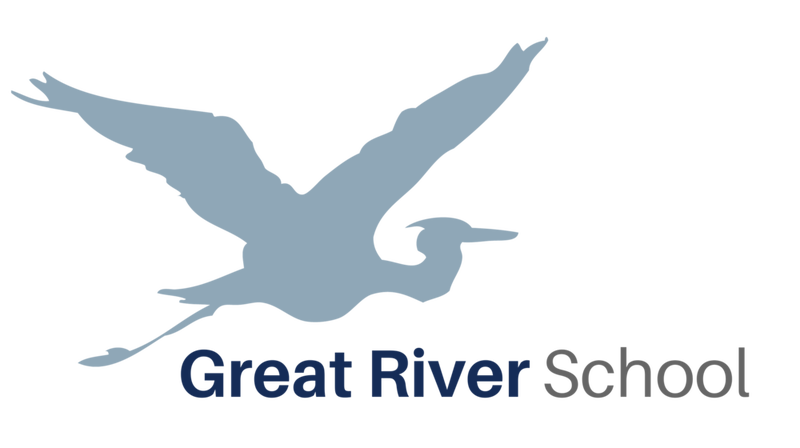 Submitted: October 16
Closing: January 16
Location
Great River School
1326 Energy Park Drive
St. Paul, MN 55108
Categories
Licensed
Grades
7, 8, 9, 10, 11, 12
Health Insurance
Included
Minnesota Teacher's License
Required
Salary Range
Commensurate with Experience
Work Commitment
Full-Time
To Apply

To apply for this job, please contact the person listed.
Job Description
Title: Adolescent Special Education Guide
Level: Adolescent (grades 7 - 9 / 10 - 12)
Classification: 1.0 FTE
Preferred Licensure Area(s): EBD, ABS, SLD
Reports to: District Special Education Coordinator / Elementary Special Education Coordinator
General Job Description:
The position is to work collaboratively within the Special Education Department and greater GRS community to support student development. This is an opportunity to serve a community of students and families and to complement and support the mission of the school. Great River School is committed to Montessori and International Baccalaureate pedagogy and has an excellent reputation as a Public Montessori Charter School. The role of the Special Education Guide is to further our mission to provide a quality Montessori education through inspiring learning environments and strong relationships based on respect for the gifts of each student.
Areas of Responsibility and Concomitant Tasks:
1. Teaching:
Exhibit reverence, belief, and trust in each student
Work to support and guide each student towards realization of their unique potential
Actively plan and teach small group and individual lessons
Establish a community based on freedom with responsibility
Ensure respect and safety for every student within the community
Ensure respect for and provide for individual learning differences
Model professional integrity
Work in collaboration with colleagues in service of the students
Actively plan and participate in major classroom outings, trips and key experiences.
Uphold all federal and state laws in accordance with best practices of a Special Education Guide.
2. Student Contact and Communication:
Responsibility for regular observations of students
Responsibility for regular communication with students / families regarding challenges and successes in work choices, interactions with others and their commitment to the community.
Other:
Other duties as assigned by the Head of School or District Special Education Coordinator
Contribute to their fair share of the operational needs of the school
May be required to attend Montessori courses or courses that assist in observed areas of professional growth
Qualifications
Qualifications:
Knowledge of Due Process paperwork and timelines
Civility, Honesty, and Integrity; as reflected in daily interaction with faculty, students and parent / guardians
Serve the community; as reflected in student/parent community relationships
Judgment: as reflected in decision-making and problem-solving skills
Depth: ability to draw from a broad base of knowledge or experiences
Relationships: ability to develop appropriate relationships in support of teaching and learning
Excellent written and verbal skills.
Excellent organizational and time management skills
Possess positive and high expectations for themselves and for student success
Work hard and is a solid role model
Ability to manage competing tasks with competing deadlines
Ability to remain on task and follow through projects to their completion
Excellent word processing skills and good computer knowledge (or ability to learn computer skills to function effectively in the GRS setting).
Preferred candidates will have a current MN Special Education Teaching teaching license. Ideal candidates possess an orientation toward constructivist learning and are foundationally guided by respect for students and their potential.
Additional Preferred Qualifications:
Montessori Adolescent training (or experience working in a Montessori Adolescent program)
CPI (Crisis Prevention Institute) training (or similar training)
Experience conducting FBAs and writing BIPs (Behavior Intervention Plans)
Experience teaching Social Skills curriculum(s)
Experience with de-escalation techniques
Institution Description
Great River School is a public Montessori school service students grades 1st through 12th grades with the International Baccalaureate program in 11th & 12th grades. Our community is committed to an engaging environment which prepares students for their unique roles as responsible and engaged citizens of the world. Our vision is world peace through education. We specifically seek to deconstruct systems of bias and oppression that interrupt relationships and access to education. We welcome applications from all backgrounds - racial justice, gender inclusion, and accessibility of education is central to our core values as a school community.
Application Instructions/Comments
Great River School provides equal employment opportunity (EEO) to all persons regardless of age, color, national origin, citizenship status, physical or mental disability, race, religion, creed, gender, sex, sexual orientation, gender identity and or expression, genetic information, maritial status, veteran status, or any other characteristic protected by federal, state or local law. In addition, Great River School will provide reasonable accommodations for qualified individuals with disabilities.
Applications will be reviewed and interviews conducted on a rolling basis until successful candidate(s) are hired. Please send a letter of interest, resume and three professional letters of reference (email of application materials is preferred) to:
Email: jobs@greatriverschool.org
Great River School
1326 Energy Park Drive
St. Paul, MN 55108
To apply for this job, please contact the person listed.