6th Grade Long Term Substitute (Math)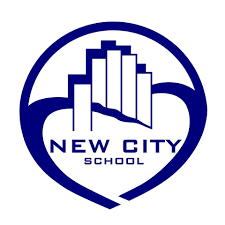 Submitted: December 1
Closing: none
Location
New City School
1500 6th Street NE
Minneapolis, MN 55413
Categories
Licensed
Grades
6
Health Insurance
Included
Minnesota Teacher's License
Required
Salary Range
To Be Determined
Work Commitment
Full-Time
To Apply

To apply for this job, please contact the person listed.
Job Description
BASIC FUNCTION AND RESPONSIBILITIES
As Teacher/Crew Leader:
-Plan and implement effective instruction and assessment in alignment with state standards in alignment with guiding curriculum.
-Participate productively in professional development activities.
-Use data from formal and informal assessment sources to adjust instruction.
-Tailor instruction to meet individual student strengths, needs and interests.
-Collaborate with advisors, administrators, students and families to ensure each student receives the support they need.
-Maintain accurate, complete and factual records on each student receives the support they need.

As a Crew Leader:
- Facilitate daily (morning) crew meetings that cultivate the learning community, connect students, and provide learning and practice in areas of social-emotional development and cultural competency
- Develop caring and supportive relationships with students and families.
- Celebrate student accomplishments and hold students accountable to goals and standards.
- Advocate for, and on behalf of, students and families.
- Maintain accurate, complete and factual records on each student.
- Monitor and share student progress, educationally and socially, to parents, students and staff.

General:
-In collaboration with your instructional coach (directors of teaching and learning), and the school administration team, work with others in pursuit of teacher excellence and maximum student learning.
-Monitor students when on school property.
-Attend staff meetings, professional development trainings, data analysis days, etc.
-Seek and learn from feedback to improve performance and professional competence.
-Support the administrative or operational work of the school.
Qualifications
Our student day is currently from 9:00 AM until 3:45 PM. Staff meetings precede the student day. Staff hours are from 8:00 AM- 4:00PM

QUALIFICATIONS
Required:
Bachelor's degree
Current Minnesota teaching license in K-6 Elementary Education
Experience with diverse student populations

Preferred:
Urban teaching experience
Demonstrated success in increasing student achievement
Arts and project-based learning experience
Experience and/or interest in the intersection of social and emotional and academic learning
REQUIRED MINDSETS
Growth Mindset: Teachers work with an understanding that focused work over time results in desired outcomes. Willingness to take risks in efforts to further student learning is encouraged.
Focus on Learning: Teachers routinely examine student learning results and plan instruction based on insights derived from data analysis. Engaging each student and moving each forward from her/his growing edge is the work. Learning with and from others is the norm.
Creativity and Flexibility: Teachers will demonstrate creativity and promote creativity among students will server flexibly in a variety of roles.
Teamwork: Teachers partner with teams for grade-level work and are engaged in weekly professional development with the teaching staff continuous focused on developing and maintaining caring and supportive relationships. Teachers will also develop inclusive teams focused on developing and maintaining caring and supporting relationships through advisory.
Institution Description
As part of an equity-oriented school staff and teaching team, with support from instructional coaches, and within a community that values individuality and diversity, a NCS teacher is responsible for guiding, supporting, and instructing and guiding students in self-development, relationship-building, and community-creating skills and attitudes while preparing thoroughly for academic excellence in high school. Teachers at New City are invited to bring creativity to the craft of engaging and responsive instruction and are empowered to grow their skill with the best curricular, technological, and other tools. Living out its conviction that academic learning and social learning support each other and laying a community foundation anchored in the Responsive Classroom approach, NCS uses the EL Education English Language Arts and the Eureka (Engage NY) Math Curricula as excellent, core, high-standards foundations for learning.
A funded strategic plan prioritizing leadership capacity, teacher development, and systematic student supports is guiding our school through 2025 toward the goal of significantly reducing learning inequities between our less advantaged students and our general population. A strategic priority to provide excellent support for teacher growth utilizes one-to-one bi-weekly instructional coaching and content cohorts along with a robust professional development calendar that affords roughly a day per month for important PD. Teachers actively support the vision-focused operations and administration of the school.
Application Instructions/Comments
Send Cover Letter, Resume and 3 Letters of Recommendation to
Jane Ojile
jane.ojile@newcitycharterschool.org

Start date is March 20, 2023 and runs through the end of the school year. This is a temporary position with possibility of permanent employment in a different teaching role for the 23-24 contract year.
To apply for this job, please contact the person listed.