Adolescent Science Teacher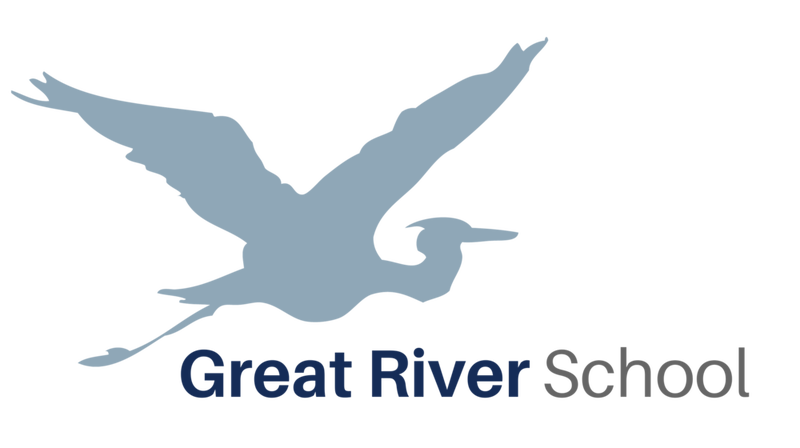 Submitted: March 23
Closing: May 30
Location
Great River School
1326 Energy Park Drive
St. Paul, MN 55108
Categories
Licensed
Grades
9, 10, 11, 12
Minnesota Teacher's License
Required
Salary Range
Commensurate with Experience
Work Commitment
Part-Time
To Apply

To apply for this job, please contact the person listed.
Job Description
Job Title: Upper Adolescent Science Teacher
Level: Upper Adolescent (grades 9-12)
Classification: .5 FTE (position can be combined with another part-time position for full-time employment)
Licensure or Certification: Valid MN Teaching License in Science 5-12
Benefits Eligible: No
Compensation: Commensurate with experience
Reports to: Adolescent Program Director
School Year: 2023-2024, starting August of 2023
Primary Objective:
This position will teach science to upper adolescent students. A successful hire for this position would be experienced in the teaching of Life Sciences and/or physics
Essential Responsibilities Include:
-Understand developmental tendencies of the adolescent student, implement student centered and inquiry based learning opportunities and curriculum writing, and systematic best practices in science teaching
-Interest and willingness to engage in trips and expeditionary and experiential learning with students, desire to be part of a team of professional educators who collaborate and create an environment that serves students holistically. Teaches Life Sciences courses, or physics.
-Creation or working with established curriculum
-Uses identified needs to guide the learning process toward student achievement of district's standards. Establishes clear objectives for all lessons, units and projects using formal and informal assessment data obtained from students.
-Uses a variety of culturally relevant and developmentally appropriate activities to support content standards and the needs and capabilities of the individuals or student groups involved.
-Creates a classroom environment and research-based program of study that is conducive to learning and appropriate to the maturity and interests of the students.
-Maintains accurate, complete, and correct records as required school guidelines.
-Implements all policies and rules governing student life and conduct both in the school and on field trips.
-Makes provision for being available to students and parents for education-related purposes during agreed upon work hours.
-Conducts or participates in needed parent conferences and telephone conferences.
-Plan and implement culturally relevant curriculum and pedagogy that aligns with Montessori method, IB Approaches to Teaching and Learning, standards-based grading.
Professional Development responsibilities:
-Strives to maintain and improve professional competence through professional development activities.
-Participates in discussions or activities focused on using research to improve scientific teaching and learning.
-Works toward continuous learning in Anti-bias, Anti-racist teaching and learning, culturally relevant pedagogy, and standards-based grading.
-Participate in appropriate IB and Montessori training, as needed. May involve travel.
-Other duties as assigned by the Head of School or Supervisor
Qualifications
Qualifications:
-Valid Minnesota Teaching License, Science 5-12
-Experience working with students individually and in small groups on a wide range of science skill levels
Preferred Qualifications:
-Montessori experience
-International Baccalaureate experience
-Experience with standards-based grading
Institution Description
Great River School is a public Montessori school serving students grades 1st through 12th grade with the International Baccalaureate program in 11th & 12th grades. Our community is committed to an engaging environment which prepares students for their unique roles as responsible and engaged citizens of the world. Our vision is world peace through education. We specifically seek to deconstruct systems of bias and oppression that interrupt relationships and access to education. We welcome applications from all backgrounds - racial justice, gender inclusion, and accessibility of education is central to our core values as a school community.
Application Instructions/Comments
Great River School provides equal employment opportunity (EEO) to all persons regardless of age, color, national origin, citizenship status, physical or mental disability, race, religion, creed, gender, sex, sexual orientation, gender identity and or expression, genetic information, marital status, veteran status, or any other characteristic protected by federal, state or local law. In addition, Great River School will provide reasonable accommodations for qualified individuals with disabilities.
Applications will be reviewed and interviews conducted on a rolling basis until successful candidate(s) are hired. Please send a letter of interest, resume and three professional letters of reference (email of application materials is preferred) to:
Email: jobs@greatriverschool.org
Hiring Committee - Science Guide
jobs@greatriverschool.org
Great River School
1326 Energy Park Drive
St. Paul, MN 55108
To apply for this job, please contact the person listed.