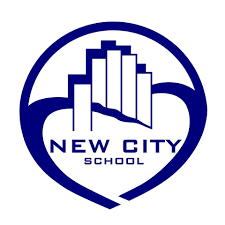 Submitted: May 3
Closing: June 4
Contact
JANE OJILE
Executive Director
Phone: 6126233309
Location
New City School
1500 6th Street NE
Minneapolis, MN 55413
Categories
Licensed
Grades
K, 1, 2, 3, 4
Minnesota Teacher's License
Required
Work Commitment
Part-Time
To Apply

To apply for this job, please contact the person listed.
Job Description
New City School is accepting applications for a Long Term Substitute Art Teacher for the 2023-2024 School year. The Elementary (K-4) Art Teacher will teach engaging art projects to small classes in the wonderful Northeast Arts District of Minneapolis. The Art teacher will collaborate with the Specials team and enjoy our school's close-knit and supportive community.
Experience in teaching drawing, painting, clay, printmaking, and weaving is preferred by not required.
Qualifications
QUALIFICATIONS
Required
Bachelor's degree
Current Minnesota teaching license
Experience with diverse student populations

Preferred
Urban teaching experience
Demonstrated success in increasing student achievement
Arts and project-based learning experience
Experience and/or interest in the intersection of social and emotional, and academic learning
Institution Description
New City Charter School is an innovative K-8 public charter school in its 20th year in Northeast Minneapolis. Guided by its mission to integrate social, emotional, and academic learning effectively and to honor the diversity and individuality of each of its students, New City limits class sizes integrates arts, intentionally cultivates both the student and staff community, and through a growth orientation that pervades our learning work, aspires to launch students to high school and beyond to foster a new and better city.
Application Instructions/Comments
Send the following materials to hiring@newcitycharterschool.org
Cover letter
Resume
Teaching license
Transcripts
Three letters of reference
To apply for this job, please contact the person listed.