Center Based Special Education Teacher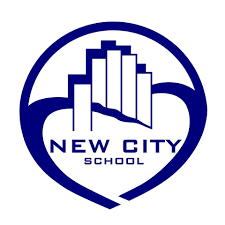 Submitted: May 25
Closing: June 26
Contact
JANE OJILE
Executive Director
Phone: 6126233309
Location
New City School
1500 6th Street NE
Minneapolis, MN 55413
Categories
Licensed
Grades
1, 2, 3, 4, 5
Health Insurance
Included
Minnesota Teacher's License
Required
Salary Range
To Be Determined
Work Commitment
Full-Time
To Apply

To apply for this job, please contact the person listed.
Job Description
Description: The center-based Special Education Teacher designs and provides specialized instruction to students with disabilities in the special education classroom. This valued team member also facilitates the Individualized Education Plan process to develop student programming in collaboration with related service providers, families, and community resources in the special education setting.
Job Summary:
- Develop and implement specialized programming to meet the physical, emotional, and educational levels of development for students with disabilities in the center-based setting.
- Utilize specialized and general education curriculum to support student academic needs in the center-based setting.
- Plan and facilitate the Individualized Education Plan process
- Confer with parents, administrators, related service providers, and others to develop IEP for the student
- Create learning materials to meet the instructional needs and interests of each student
Provide instruction to improve academic skills, perception, memory, language, cognition, social, emotional, and behavioral development, and transition skills
- Support students to increase motivation, provide consistent reinforcement to skill acquisition, continuous assessment of the level of academic and functional performance, and continuous feedback to students
- Implement a variety of intervention strategies, including positive behavior interventions to enhance the achievement and pro-social skills of learners with IEPs
- Work well with persons of different cultures, races, and socio-economic backgrounds
- Communicate and collaborate effectively with students, school staff, parents, and outside agencies regarding students' special education needs, utilizing these linkages to develop effective school program components
- Adhere to due process timelines and complete special education paperwork in compliance with MDE standards
- Conduct special education evaluations as appropriate, including planning and summary reports
- Work with parents and service providers to develop skills in supporting the student related to disability
- Direct the work of paraprofessional staff
- Work closely with related service providers to facilitate specialized services.
-Other job-related duties as assigned
Qualifications
Qualifications:
- A valid MN Special Education Teaching License
- Interpersonal skills, including the ability to work well with others, be polite, helpful, courteous, and compassionate
- Conflict resolution skills, team player, and professional demeanor
- Classroom management skills
- Knowledge and understanding of child find and special education due process.
- Ability to consistently and effectively design student instructional activities and adjust teaching strategies to meet individual needs.
- Ability to work with a wide variety of students in a calm, patient, understanding, creative, flexible, student-centered environment
- Skill in planning, organizing, and writing IEPs and evaluations in a multi-disciplinary team within timeline constraints
- Ability to utilize instructional and assistive technologies
- Ability to communicate effectively both orally and in writing
- Ability to follow directives from supervisors
- Ability to maintain confidentiality of student information at all times
- Experience with and a proven passion for working with urban youth and an unshakeable belief in their potential
- Experience with restorative practices preferred
The duties of this position may change from time to time. NCS reserves the right to add or delete duties and responsibilities at the discretion of NCS and its Directors. This job description is intended to describe the general work level. It is not intended to be all-inclusive.
Institution Description
New City School Mission:
New City Charter School is an innovative K-8 public charter school in its seventeenth year in Northeast Minneapolis. Guided by its mission to effectively integrate social, emotional, and academic learning and to honor the diversity and individuality of each of each student, New City meets daily in "Crew" with a teacher guide for support, team-building, and anti-racist/exclusion work, limits class sizes, integrates arts, intentionally cultivates both the student and staff community and, through a pervasive growth orientation, aspires to launch students to high school and beyond to foster a new and better city.

Student day is from 9:15-3:45
Staff day is typically from 8:00 to 4:00 with flex.
Application Instructions/Comments
Send the following application materials to hiring@newcitycharterschool.org
Resume
Cover letter
Three letters of reference
Licensure information
To apply for this job, please contact the person listed.