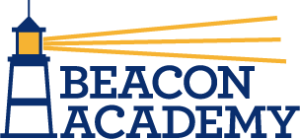 Board of Directors
9 Board Members- Teacher Majority - 1 Community Members, 3 Parents and 5 Teachers-Board Elections held in April/May
Programmatic Focus
Character Education and Daily Spanish focus. Other curriculums include Core Knowledge Social Studies, FOSS (K-5) and SEPEP (6-8) for Science, and Math Expressions K-5 and Big Ideas 6-8 for math curriculum.
Mission
To provide Twin Cities families with a proven, rigorous and content-rich curriculum integrated with sequential Spanish language instruction. The School will create a results-driven small learning community built around a culture of positive character development and committed parental involvement.
History
Chartered in 2003 and Opened Fall, 2004.
Awards & Recognition
MDE School Finance Award -2008-2010, 2012, 2016, 2019, 2020, 2021

Accountability
Data for Parents and Educators
Learn More
Enrollment
Julie Brinkmann