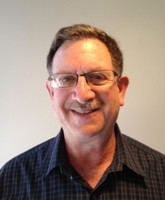 Joe Nathan is a provocateur of change in education, an advocate, critical friend, and chronicler of Minnesota's charter school movement.
Joe launched his work as a provocateur of educational change when, as a teacher at St. Paul Open School, he published his first book, "Free to Teach". That publication led to a him being hired by the National Governors Association to coordinate a project that resulted in a 1986 Report entitled "Time for Results – The Governors' 1991 Report on Education", a forward looking document that posed seven questions that Governor Lamar Alexander of Tennessee wrote are "…questions that must be answered if there are to be better schools." His time at the National Governors' Association would have a significant impact on Joe when his focus came back to Minnesota.
One way in which this manifested itself was Joe's urging, along with others, of the Minneapolis Foundation to focus the 1988 Itasca Seminar on public education, the same seminar where Al Shanker would posit the idea of charter schools. Joe was among the small group who sat with Senator Reichgott Junge after dinner one evening and brainstormed ideas on for charter legislation.
When the Citizens League Report came out in November of 1988 that called for results oriented/outcomes based schools (charter schools), Joe criticized the report as not going far enough. In her book "Zero Chance of Passage" Senator Ember Reichgott Junge wrote: "he pushed the task force member to espouse the notion of chartering outside the school system and of more flexibility".
When legislation was introduced in the 1989 session and got a hearing in committee, Joe was one of only two to testify in favor of the legislation – the other was the Citizens League.
When the charter school idea was enacted into law in 1991, Joe hosted a meeting at the Humphrey Institute to figure out how to ensure the successful implementation of the law. Joe solicited and got funding from the Minneapolis and St. Paul Foundations, as well Twin City Federal (TCF) to hire a person to help school developers start charter schools.
Over the years, Joe has been engaged in a number of efforts to assist school developers and school leaders to be successful. Among the work he has undertaken was the development of a Handbook for School Developers in conjunction with MACS back in 1998, and he has served as an informal resource and guide to help numerous school developer individuals and groups. He also took on voluntary reviewing of charter school applications before they were submitted to sponsors/authorizers and the MN Department of Education to guide school developers and help weed out weak proposals before the applications went any farther in the process.
Joe also raised funds from the foundation to help schools get off the ground and launch a charter school leadership and management program that involved school leaders having a mentor from the business community to hone management practices in charter schools.
And then there is the advocacy that Joe has done at the capitol to educate legislators about chartering throughout the 27 year history of chartering. He has also been a promoter of chartering through his writing, and his speaking engagements to organizations across the country.
In 1996, he began chronicling the charter school movement in his book; "Charter Schools: Creating Hope and Opportunity for American Education." The American School Board Journal in August, 1997 wrote that the book was "One of the best books on schools and schooling to cross our editor's desk this year." The book has been used as a text in college courses, and been read around the world. If you look up the book on Google you will find it can still be found today in the education book collection of the National Library of Australia.
Finally, Joe initiated what we know is a pride and joy of his work over the years - a essay contest for charter school students in which they could chronicle their charter school experience and story, and which culminated in a ceremony at the state capitol during National Charter Schools Week.
Joe Nathan, you are a Minnesota Charter School Pioneer who has helped "Unleash Education from Convention", as a policy provocateur, advocate, and the chronicler of Minnesota's charter school movement.